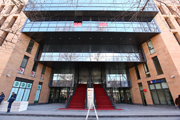 Piazza Grande

For Lease
Office Spaces
Piazza Grande is the new premium mixed-use development business center located in the heart of Yerevan, Armenia. It is just steps away from subway and other public transportation, major businesses, banks and governmental entities. Just next to it are located such organizations as Central Bank of Armenia, United Nations Mission Building, HSBC Bank, Converse Bank, Armswiss Bank, Yerevan mayor's office, Ministry of Economy and Foreign Affairs of Armenia, Marriot Hotel.
We offer in these premises premium class turnkey offices from 100 up to 2000 sqm.
The design of the spaces allows the tenants easily customize the spaces according to their business needs.
Property Information Floorplans Map Gallery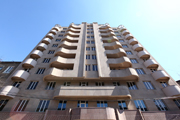 Paronyan Street Offices

For Lease
Office Spaces
We are pleased to offer renovated office premises from 75 up to 320 square meters. All offices are provided with kitchenettes and reception. The spaces are equipped with modern heating, ventilation and air-conditioning Systems, 24 hour security service and video surveillance.
Enjoy the benefits of convenient location at a great value!
Property Information Floorplans Map Gallery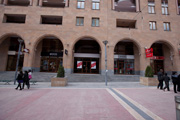 Northern Avenue Retail

For Lease
Retail Space
Whether you are looking to open a service location for your business, a boutique, coffee shop or a branch office in Yerevan, Northern Avenue is on the 1st place of top list to be considered. It is the newly developed area in the heart of Yerevan with high volume of pedestrian flow.
Establish and expend your business with us, and bare the fruits of success and prosperity!
Property Information Floorplans Map Gallery